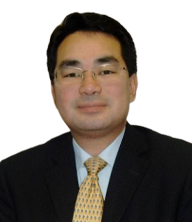 Greg Chong
Financial Adviser
Favourite Quote: Nobody plans to fail, they just fail to plan.
Location: Southern England
About Me: I started my career in the Financial Services industry as a financial planner in 1987. I have considerable experience in all areas of financial planning. It is my objective to ensure that my clients achieve their financial goals through unbiased and professional financial planning.
I obtained my Financial Planning Certificate in 1994. In 1998 I passed the necessary exams at the advanced level and was awarded the Diploma in Personal Financial Planning. In 2007 I undertook and passed the exams for the Institute of Financial Planners and so was awarded the Certified Financial Planner status, an internationally recognised qualification. I am a member of the Personal Finance Society (PFS).
I am a specialist in the areas of Occupational pensions (pension transfer specialist), Investing for income, Estate planning, Corporate financial planning.
SPECIALISMS
Although Gregory's experience is extensive and varied in all areas of financial planning, his main expertise is in the following areas:
Pre-Retirement Planning (occupational and personal)
Post-Retirement Income Planning (ensuring clients' retirement income expectations are met)
Personal Investment Planning (ensuring the investments recommended suit the clients' clients' attitude to risk profile and fulfils their objectives)
Tax Planning (personal income and inheritance).
Corporate Financial Planning
Holistic Financial Planning
Gregory has dealt with clients from all backgrounds, but his ability to deal and explain complex issues in an easy to understand way has helped his clients to find their way through the 'jungle' of financial planning issues, such as investment taxation, portfolio creation and management, Inheritance tax mitigation and retirement income planning.