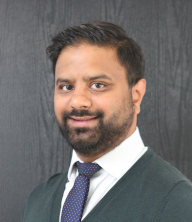 Hiren C. Patel
Favourite Quote: "True Wealth is not about only securing your future, but the future of the next generation and the one after that and the one after that..." ~ Me
Location: Bristol, North Somerset, South Gloucestershire, BANES and Newport.
Having left university with a Degree in Forensic Science and Investigation Analysis and the Forensic Science Service closing shortly after gaining his degree, Hiren wanted to use the skills that he had learnt, in the financial industry.
He now has over 12 years knowledge and experience and has now gone on to gain his Level 4 Diploma in Regulated Financial planning and Certificate in Mortgage Advice and Practice, he is also working towards in gaining his chartered status in Financial Planning and looking to specialise in estate planning and intergenerational wealth.
In this time he has worked in one of the largest mortgage brokerage firms in the UK, the world's largest building society, a small run IFA firm and also gained experience in providing complex advice to medical Doctors both in the private sector and NHS.
He also keeps busy by spending time with his two daughters, who are 5 and 1. He also enjoy playing hockey for South Glos HC during the winter and he is lead coach of the club's youth section. During the summer he likes to get involved with his local Cricket Club.
Supporter of Fulham Football club.
Specialism & Expertise
Pension, Investment, Retirement planning, Protection, Mortgage (including Buy to lets) & Estate Planning.
Qualifications
Level 4 Diploma in Regulated Financial planning & Certificate in Mortgage Advice and Practice