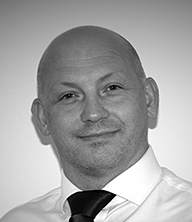 John Cockerell
Financial Adviser
Favourite Quote: Our plans miscarry because they have no aim, when a man does not know what harbour he is aiming for, no wind is the right wind. Seneca
Location: South East, Reading
John has been working within the financial services since 2013. Mostly with families but also small businesses within the local area.
John is fully qualified to Level 4 diploma and is working towards becoming Chartered within the next 18 months. He has great knowledge into occupational pension schemes Equity release.
He has a passion for helping his clients with continued ongoing advice and prides himself on providing great customer service.
He has a number of interests outside of work including surfing and his two beloved dogs. As well as a mad Rugby Union fan.
Equity Release will reduce the value of your estate and can affect your eligibility for means tested benefits.
Inheritance Tax Planning is not regulated by the Financial Conduct Authority.
"A huge Thank You to you (John C) for all you have done on my behalf – it is much appreciated and I have felt well looked after throughout the process. I can imagine life is pretty busy for you but I never felt like my queries were going unanswered or that I was having to wait too long to move forwards.
I wish you well in the future and hope to do business with you again when the time comes to get the next property under my belt!"
TB, Oxford