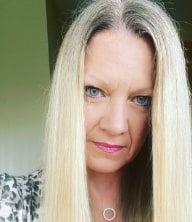 Karen Lolley
Head of Sales & Adviser Development
Favourite Quote: Before you are a leader, success is all about growing yourself. When you are a leader, success is all about growing others – Jack Welch.
Having spent the last 30+ years working for an International bank Karen has spent the past 5 years living and working in Hong Kong. After she left her last employer, she took the opportunity to travel throughout Asia before Covid19 came along and cut her travels short. During her career Karen has provided Financial Advice to the banks private, commercial and corporate clients. Now back in the UK she has returned to Financial Advice but this time as a leader helping Financial Advisors to achieve their goals and ambitions. Being Diploma qualified in Financial Advice allows Karen to provide the support and expertise to fully support the advisor network.
Outside of work Karen enjoys travelling (pre-covid19) and she loves to walk in the beautiful British countryside. Karen is also from a large family and they take up most of her time outside work.