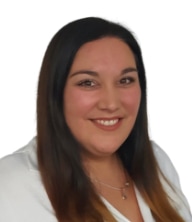 Lucy Lloyd
Senior Paraplanner
Location: London
Favourite Quote: "Change is the nature of life, but challenge is the future of life. So, challenge the changes. Never change challenges" Amitabh Bachan
Lucy is the Senior Paraplanner for Alexander House Financial Planning, she has worked in the Financial Services industry since she was 16, ranging from Banking, Cashiering, Advising, working as a Financial Planner within an Estate Agent to advising on Mortgages and Protection at Lloyds.
Lucy started working within the Complaints team at Lloyds as a Senior Complaint Manager dealing with regulated complaints for six years. It was there she decided to study towards her DipFA and went into a Quality Assurance and Compliance role within an IFA firm. Once she passed her DipFA, she started to offer Financial Advice to an existing bank of clients within another Quilter firm. She then found Alexander House Financial Planning and decided to become a Senior Paraplanner.
Lucy has a varied background in the industry and her complaints knowledge helps her to ensure the right outcomes for client's and make sure they are truly at the heart of everything the team does. She is passionate about getting things right, and pays extreme attention to detail.
She is a Mum and wife, with two boys, aged 13 and 8. They enjoy going out, when they are able to, and going for long walks.