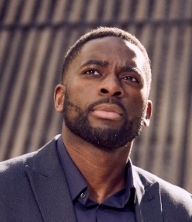 Michael G. Donkor
Financial Adviser
Favourite Quote: Whether you think you can, or you think you can't–you're right.- Henry Ford
Location: Royal Vicotoria Docks, East London
Michael has over 10 years of experience in the Financial Services, and has been providing tailored advice to private clients since 2011. He works closely with his clients to build a bespoke, structured financial plan to help them achieve their ultimate goals of financial freedom.
With a wealth of advanced financial planning tools, tax efficient strategies (both onshore and offshore) and numerous planning opportunities at his disposal, Michael is well equipped to provide the highest level of advice for his clients.
He works hard to build trusted relationships and prides himself on providing a high-quality service to his clients. His main aim is to always ensure his financial solutions are delivered with a high degree of professionalism and integrity.