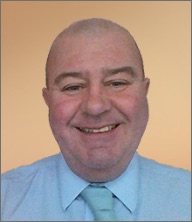 Mike Chase
Financial Adviser
Location: Liverpool
Specialist Areas: After University Mike became a trainee actuary with a leading firm of consulting actuaries/employee benefit consultants (Mercer). Once part qualified, Mike received a certificate in Actuarial techniques. He has since specialised in high net worth corporate pensions, predominately Small Self Administered Pension Schemes (SSAS). Mike then managed a team specialising in SSAS and Self Invested Personal Pensions (SIPPs) at one of the top four accountancy firms (KPMG). Mike later moved to a leading bank (HSBC) and was a pension transfer specialist covering North West England, Wales, Scotland, and Northern Ireland.
Mike is also one of our five Pension Transfer Specialists. This highly specialist team of advisers is one of the highest quality, knowledge and experience in the retirement arena. Mike can help you understand and agree your long-term plans for your retirement. This includes utilising fully your final salary schemes and other protected pensions where it is suitable and in your best interest.
Qualifications & Experience: MA (Physics), Diploma in Personal Financial Services, G60
Mike very much enjoys reading, drinking wine and good food. Mike likes to cook – it's one of the few creative things he is good at. Mike finds the more wine; the more creativity he is able to expose.
Mike is a part time single parent to two wonderful children, and he has an elderly cat that keeps him on his toes. Mike is a lifelong fan of Everton Football Club which some might say can be considered character building.