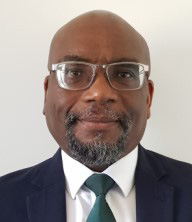 Nigel Forde
Financial Adviser
Nigel is a Diploma qualified adviser in financial planning. After 16 years in the RAF he qualified as a Financial Adviser in 1998, majority of his time is in Bancassurance for Birmingham Midshires, Staffordshire Building Society, The Halifax and 7 years as a Financial Adviser for Dudley Building Society and over the last few years as an IFA.
Married to Jennie and has 3 children. Enjoy keeping fit and most sports but more as a spectator these days.
Specialism & Expertise
Advise in all aspects of Financial planning advising clients from all walks of life from the ordinary in the street to high net worth, professional and SMEs. Specialise in Protections, Retirement Planning & Savings and Investments.
Qualifications