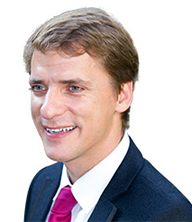 Stuart Anthony
Chartered Financial Planner
Favourite Quote: "To be successful you haveto be lucky, or a little mad, or very talented, or to find yourself in a rapid growth field" Edward de Bono
Location: London
About Me: Stuart is one of Alexander House' Chartered Financial planners and has been in the financial services industry for many years. Stuart spent eight years working as a Financial Manager in New Orleans. More recently he has been based back in the UK as an Independent Financial Adviser/Financial Planner.
He holds a degree in European Financial Management and French and since graduating has travelled to over 40 countries – he has just returned from his latest adventure in New Zealand. He visits France regularly as his twin brother lives there.
When at home, Stuart is Captain of his local Squash team and plays in the Middlesex League. He is also an enthusiastic snooker player and Cricketer.
Qualifications:
Adv. DipFA MIFS