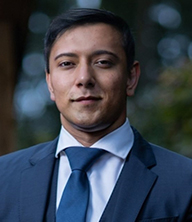 Tajindra Dhanjal
Financial Adviser
Favourite Quote: "Most of us spend time on what is urgent and not enough time on what is important" (Stephen Covey)
Location: North West, Manchester
About Me: Tajindra has worked in the financial services sector for many years delivering holistic financial planning advice to families, city professionals, business owners and entrepreneurs across many industries.
He is committed to offering his clients tailored solutions to help build and preserve the wealth of his clients. He believes that advice should always be delivered with a high degree of professionalism and integrity.
His primary focus is in designing bespoke strategies to help his clients achieve their individual financial goals.
Tajindra's personal time is mostly spent with his wife and his three beautiful daughters who mean everything to him.
QUALIFICATIONS: